Welcome to Law / Alternatives / PLLC
A Law and Mediation Services Firm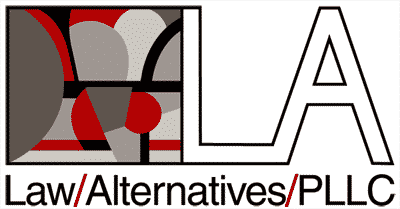 At Law/Alternatives/PLLC, Greta Nycklemoe and Sarah Scott provide legal solutions for individuals and families throughout Southern Idaho. Our goal is to offer the highest quality of legal advice and representation to guide and assist our clients in reaching optimum solutions.
We have a combined experience of more than thirty-five years and we put our expertise and knowledge to work to best help our clients in need of a family law attorney, divorce attorney, probate attorney, elder law attorney, estate planning attorney or a mediator. We understand that navigating challenging legal situations can be stressful without the right help. That is why we are proud to offer compassionate and effective representation for your legal concerns.
Our legal practice areas include family law issues such as pre-marital planning, child support, child custody, adoption, and divorce. We also provide estate planning, guardianship, probate, trusts, and elder law services. Although our mediation practice focuses on child custody disputes and elder law issues, we appreciate the opportunity to provide assistance in other areas of conflict.
Schedule an Initial Consultation
We welcome the opportunity to assist you as you navigate the legal and/or conflict resolution process. We offer initial consultations in our office and over the telephone. We will provide you with answers to your questions and concerns while determining how we can best help you. For a consultation regarding issues involving family law, elder law, guardianship/conservatorship, estate planning, trust administration, or probate, or to inquire about our mediation services, please contact us by calling (208) 917-1161 today.
Call us at (208) 917-1161